Primary Uniform
It is important that children come to school wearing clothing that is smart, comfortable and practical for learning. A school uniform helps children to feel a sense of belonging to the school and to take pride in their appearance.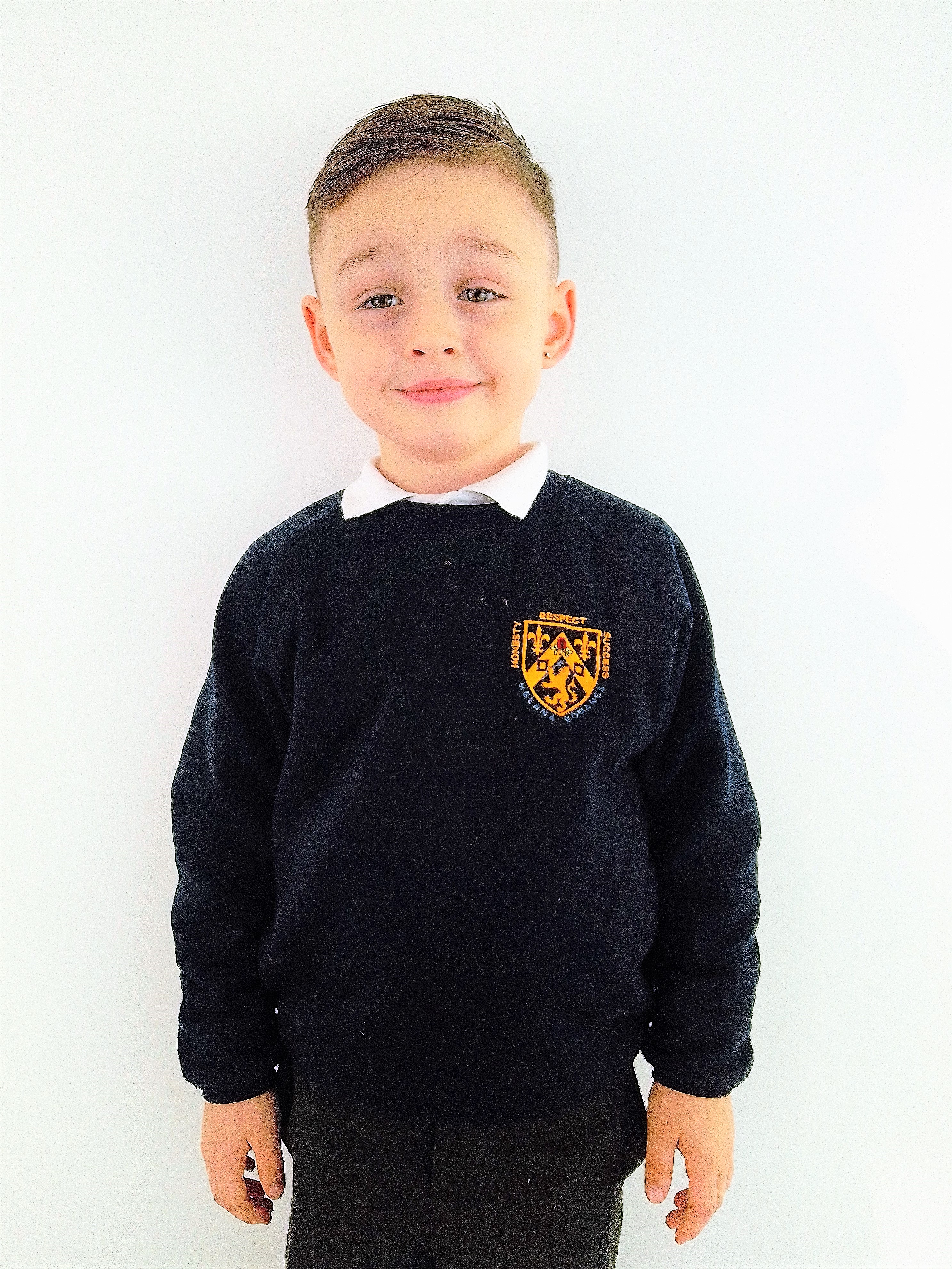 School Uniform
Navy jumper or cardigan with school logo
White polo shirt with school logo
Grey trousers, grey skirt or grey pinafore dress
Grey shorts or gingham navy check school dress (summer only)
White, grey or black socks or grey tights
Black school shoes – no trainers or boots
Book bag with school logo
PE Kit
Plain white t shirt
Navy shorts
Navy joggers
Black plimsolls or trainers
Navy drawstring bag
We ask that PE kit is in school every day.
Uniforms can be purchased online from Trutex Direct, telephone or mail order, or from Jacks, 19-21 High Street, Great Dunmow.
We would ask parents to ensure that children avoid wearing fashion accessories and that hairstyles are conservative. In addition, we ask that children do not wear make-up, and we ask that jewellery be limited to a watch and plain stud earrings only. Many hours and much heartache can be spent looking for lost jewellery and we would like to avoid this. The school cannot accept responsibility for the loss of children's property.
Please note that all jewellery, including earrings, must be removed for PE. Children should not wear earrings unless they are able to remove them by themselves for these lessons.
PLEASE ENSURE THAT ALL ITEMS OF CLOTHING AND PERSONAL PROPERTY ARE CLEARLY MARKED WITH YOUR CHILD'S NAME.