Student Leadership
Pupil voice and equity of opportunity are central to our ethos and values, and our dedicated Student Leadership teams represent Helena Romanes School, its pupils and their interests on a variety of levels.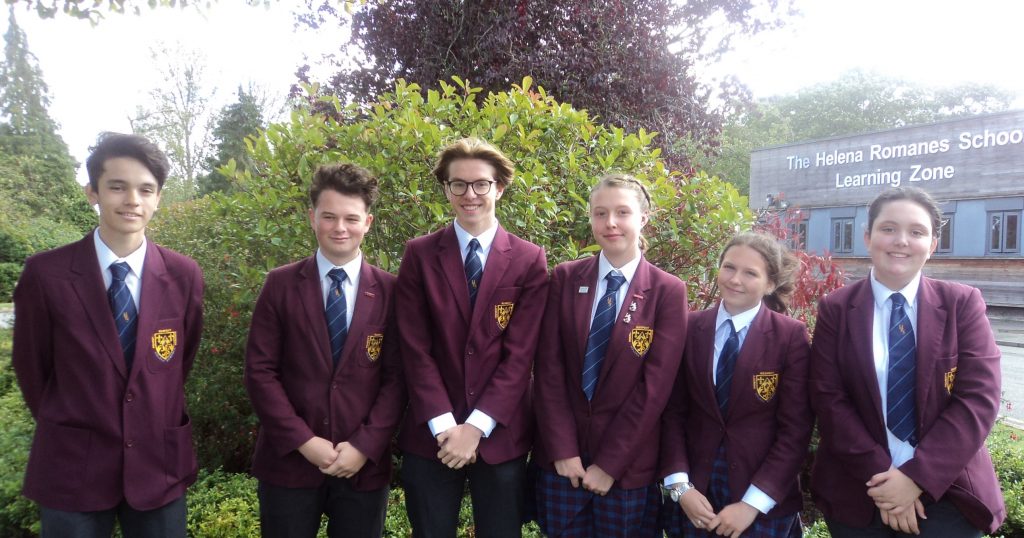 Year 7 Ambassadors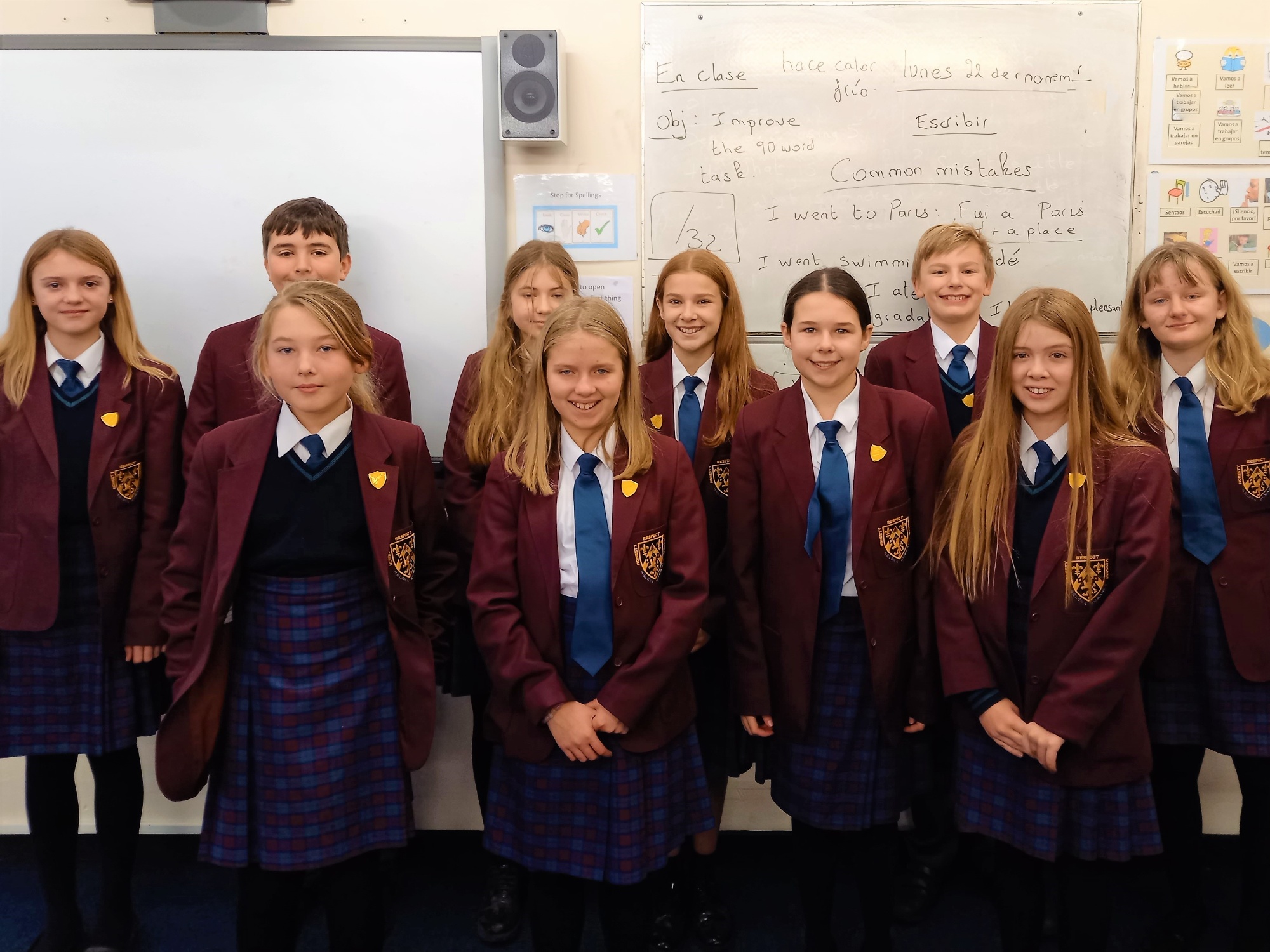 Our team of Year 7 Ambassadors have an important role in establishing and strengthening our connections with the wider community, and in particular act as pupil liaisons between Helena Romanes School and our local Primary settings.
Ambassadors are chosen by their Form Tutors, and reflect the high standards of the school. They are kind, caring, responsible and enjoy working as part of a team.
Our ambassadors volunteer to support Year 6 pupils at many of our open days and events, including the Science Forensic Masterclass for local Year 5 pupils. They also arrange craft activities for our Primary phase here at Helena Romanes.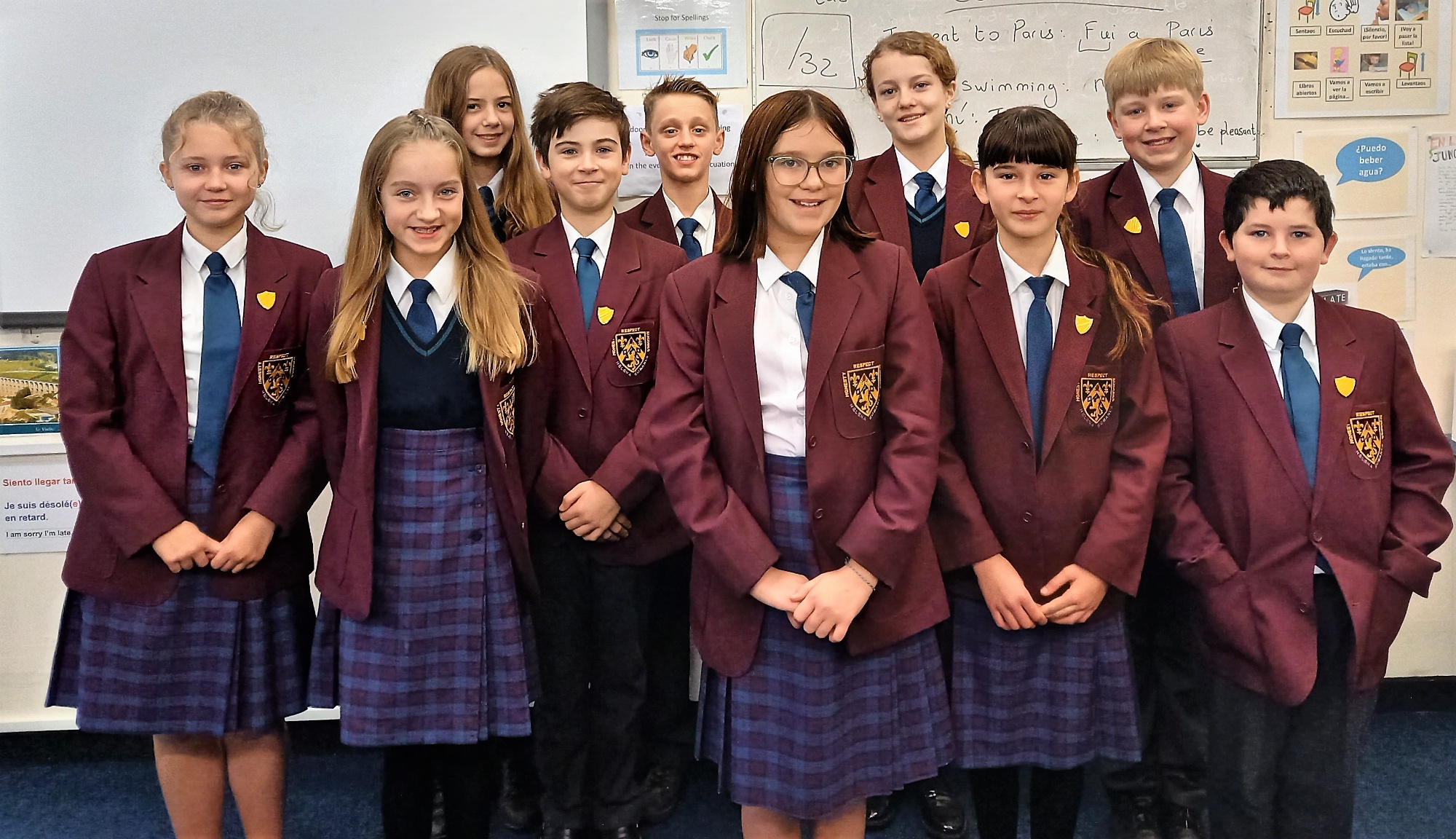 Connecting with and support our local community is also a key responsibility of this role. Our pupils organise Christmas Card deliveries to local Care Homes and donations of gifts for disadvantaged families.
The ambassadors also author a termly newsletter for Primary Schools, sharing their experiences of Key Stage 3 and beyond.
PREFECTS
Over the summer term of Year 10 the application window opens for Prefects.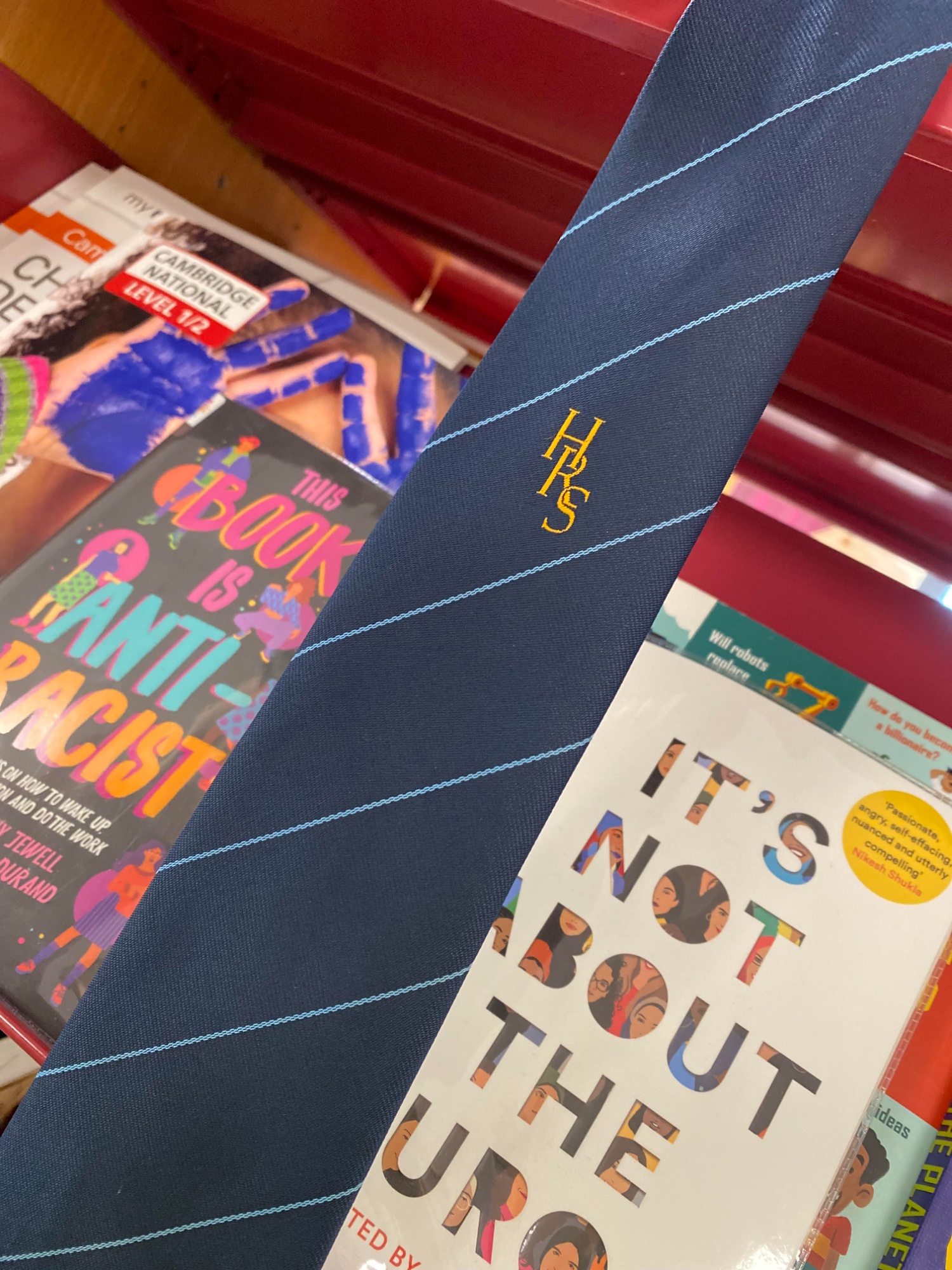 After applying with a letter demonstrating their commitment to the school, their vision for the roles and why they would be brilliant at the role; students are interviewed by the Head of Year 11 and one of the school's Assistant Headteachers.
A range of aspects are taken into consideration including how well students demonstrate the school values.
The role is wide and varied, but some activities that Prefects undertake are:
Working with Year 7 tutor groups
Running and participating in student voice
Helping out with lunchtime clubs
Support Key Stage 3 students with reading and mentoring
Participating in the Anti Bullying group
Running school competitions
Organising the Christmas Assembly
Being a Prefect is a privilege, these students make substantial contributions to the school community and are managed by the secondary phase Head Students as well as the Head of Year 11.
Our Secondary LEaders
Secondary Head STUDENTS
Our Head Students, Maisie and Ellis, are excellent ambassadors for Helena Romanes School, and intrinsically represent the core values and strong ethos of our school.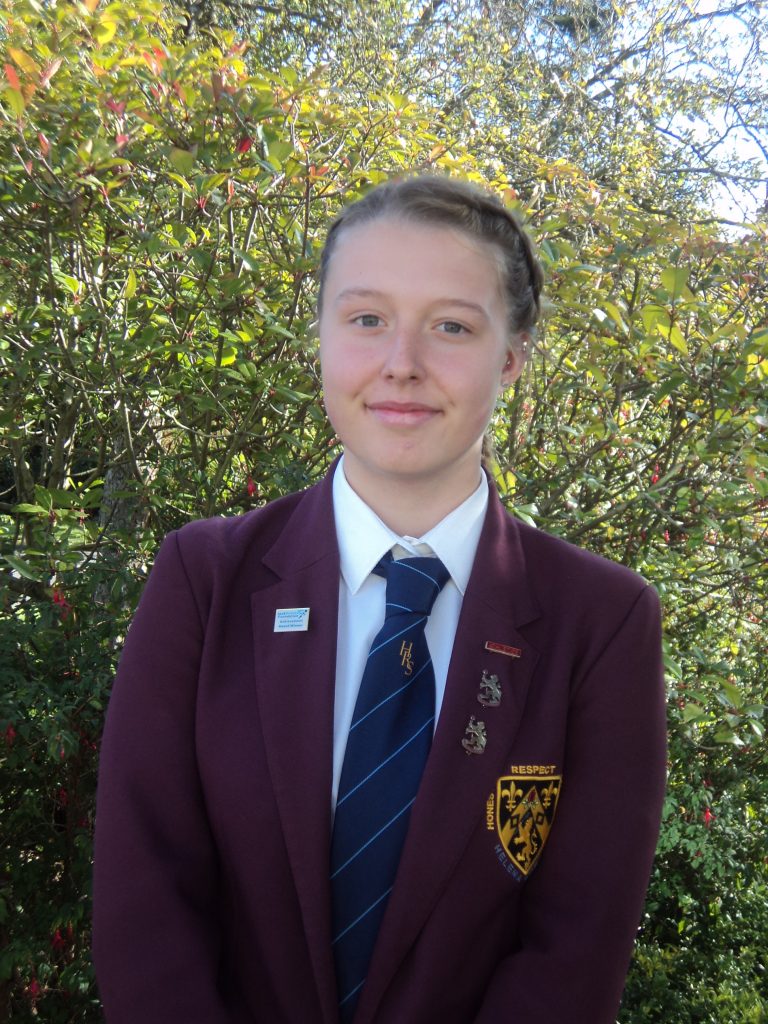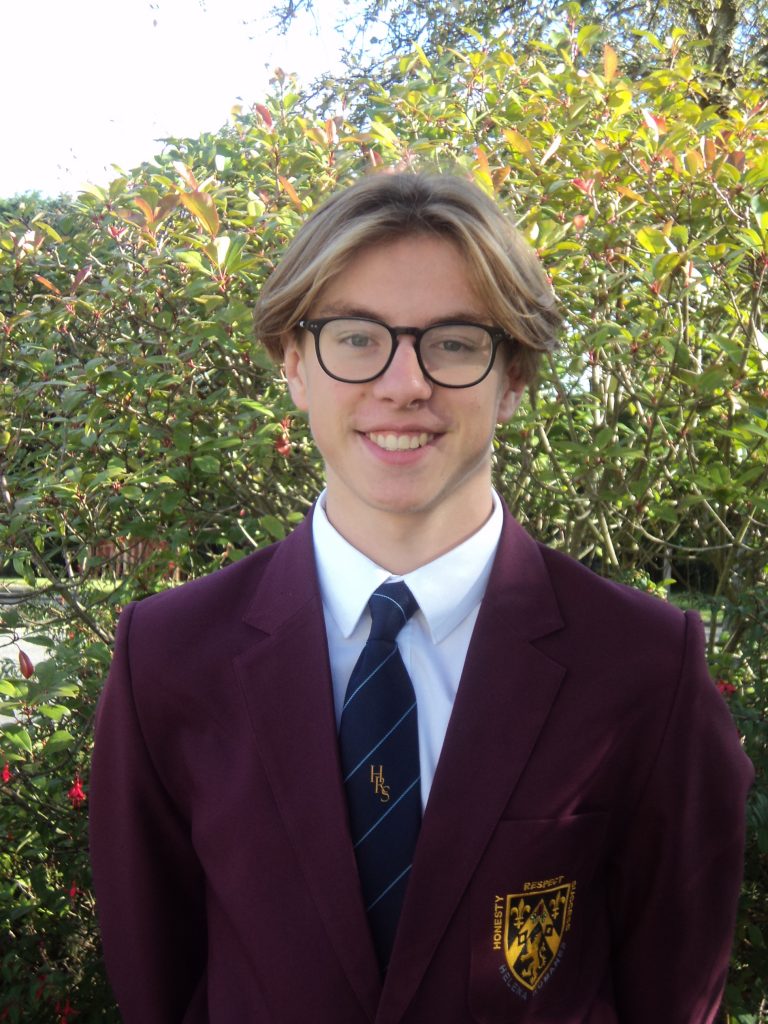 our sixth form leaders
OUR SIXTH FORM HEAD STUDENTS
Our two Head Students, Oliver and Kristina represent the sixth form and the school as a whole. They support Mr Cooke in his role as Director of Sixth Form and acts as fantastic ambassadors for the school. Both students have been at HRS since Year 7 and are brilliant role models for students in our secondary phase.