Duke of Edinburgh's Award
The Duke of Edinburgh's Award is available to all students who would like to take on the challenge. We see a large number of students participate every year in the Duke of Edinburgh Award Scheme.
The Bronze programme starts in September of Year 9. Enrolment for the Silver Award is in Year 10, and we also offer the Gold Award.
Students take 6 months to a year to complete each stage of the Award. We aim to encourage service to the community through volunteering, development of practical skills, participation in a physical activity, and a spirit of adventure in their expedition. All sections of the award require a regular commitment outside of normal lesson time for about one hour per week and for a number of months. There are no absolute standards of ability in each activity as it is all about development of the individual.
Recent expeditions have taken Year 9 on their Bronze Expedition to Thetford Forest and the Year 10 Silver Award to the New Forest and White Peak. Gold has taken them to the Brecon Beacons and the Dark Peak.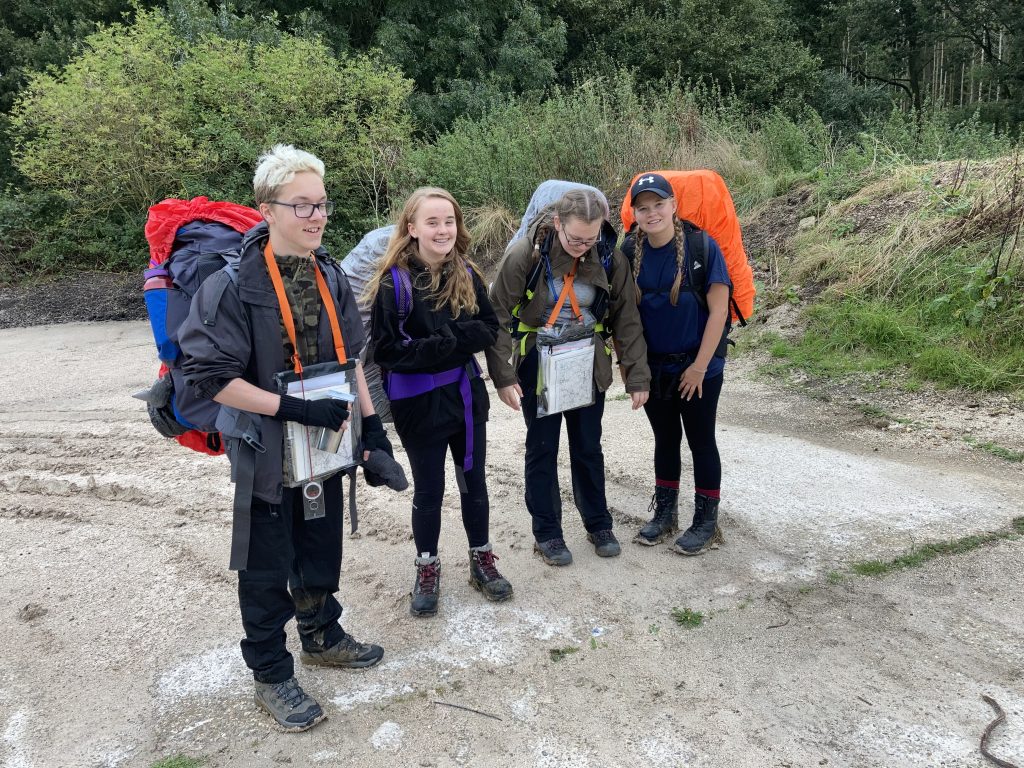 Organisers
Mrs Middleton-Sams is the overall co-ordinator for our DofE Programme.
Bronze Award - Mr Graces
Silver & Gold Awards - Mrs Middleton-Sams
Expeditions - Mrs Middleton-Sams
Finance & Yent and Ricksack Hire - Mr Pearson
Voluntary, Physical Recreation & Skills sections - Mr Graves
Miss C Humphries is the in-school contact.
To contact a member of the team, please use the following email addresses:
Mrs Middleton-Sams: vmiddleton-sams@hrs.education
Mr J. Pearson: jpearson@hrs.education
Mr P. Graves: pgraves@hrs.education
Miss C. Humphreys: chumphreys@hrs.education
Information and Useful Links
To find out more about the award, visit the DofE Website:
To upload an assessment for a participant, use the following link: