GCSE RESULTS
Once again, Helena Romanes School is celebrating a fantastically strong set of GCSE results.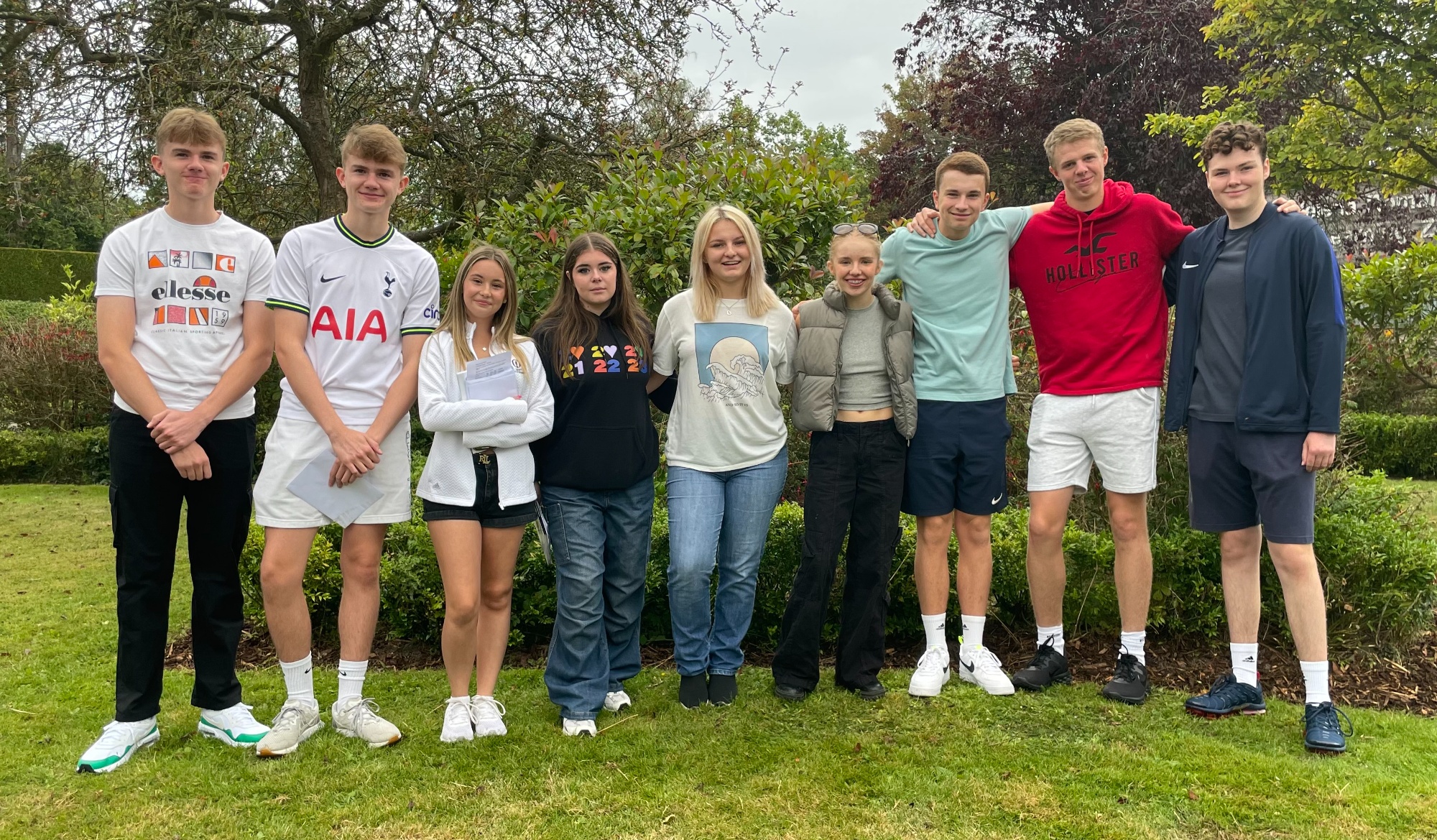 Executive Headteacher, Catherine Davis, commented: "I want to congratulate the class of 2023 for this excellent set of results, which are so richly deserved and reflect their hard work and determination. These results show a continuing record of improvement for the school. I would also like to thank parents and carers for their support and commend our fabulous staff for their commitment and dedication towards the students.
We wish all of our students success and happiness in their next steps and are looking forward to seeing so many of our Year 11 back in our sixth form in September."
There are a number of students who made incredible progress during their time at Helena Romanes School, achieving on average a minimum of two grades better per subject.
Amongst the success stories are:
Eve O'Neill who achieved 9 grade 9s and a grade 8
Louise Mourton who achieved 8 grade 9s, a grade 8 and a grade 7
Shona Law who achieved 5 grade 9s, 4 grade 8s and a distinction*
Mary Alcott who achieved 5 grades 9s, 3 grade 8s and a grade 7, alongside completing a Level 3 Dance diploma, having already gained a grade 9 in GCSE Dance last year as a Year 10 student said: " I am so happy with my results, we have all worked so hard, it is unreal! I am very excited for next year when I will be studying History, English."
Matthew Sweet who achieved 3 grade 9s, 5 grade 8s and 2 grade 7s
James Zarzeki who achieved 1 grade 9, 4 grade 8s, 4 grade 7s and a grade 6
Luca Hogan who achieved 3 grade 8s, a grade 7, 2 grades 6s and 5 grades 5s
Oliver Brady, Jasmine Buey, Sophie Lock and Twins Aaron and Reece Pettit all celebrated excellent results.
Imogen Gibbs, Amber Phillipson and Lucy Mead, collected excellent sets of results having yesterday successfully completed their Gold Duke of Edinburgh Award expedition.
Head of Year 11, Craig Wilkins, said: "I am immensely proud of our students and their remarkable achievements. Their successes are a direct testament to the dedication displayed by both the students and the staff. It was a pleasure to witness so many jubilant faces as they opened their envelopes to reveal their results this morning.
Congratulations once again to all involved. Your hard work and perseverance have yielded remarkable outcomes."