Food Prep Students put their skills to the test
Helena Romanes School was one of 250 schools in England who were given Alaskan salmon fillets to use in their Food Preparation and Nutrition classes as part of the Fish in Schools Hero programme. The salmon was provided to the school in an initiative run by the Food Teachers Centre, in partnership with the Alaska Seafood Marketing Institute.
The programme aims to ensure that every child gets a chance to prepare, cook and eat fish before they leave school. The Food Preparation and Nutrition students learnt about sustainability and nutrition as well as developing delicious dishes with the Alaska pink salmon in their practical classes.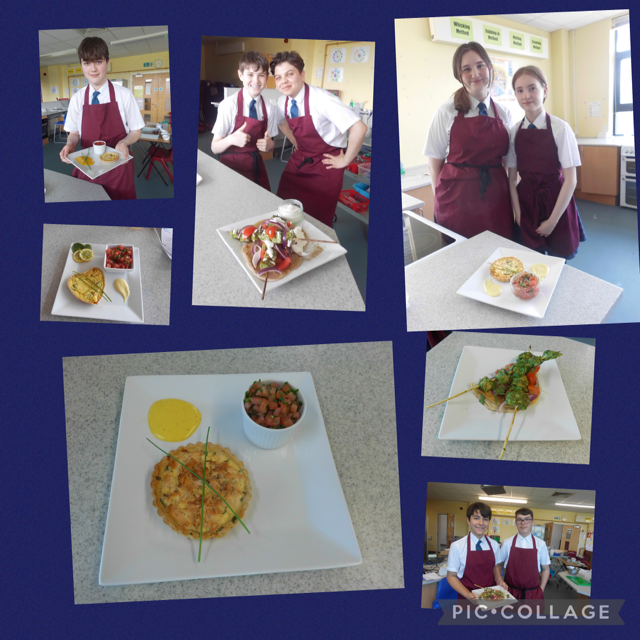 The students chose between two recipes and used a variety of preparation and cooking techniques to create a salmon and tarragon tart with a tomato and chive concasse and rapeseed mayonnaise or chilli, mint and coriander Salmon skewers with flat bread and a tomato and onion salad.

The students created some fantastic outcomes and enjoyed the opportunity to cook with the salmon, which they would not normally get to prepare in their normal lessons.