Up, Up and Away!
On Wednesday 10th May, HRS Primary visited the Aerozone at Stansted Airport.
We started the day learning about how Stansted Airport has changed over the years, from being a base for fighter pilots during WWII to becoming an international airport flying over 27 million passengers a year!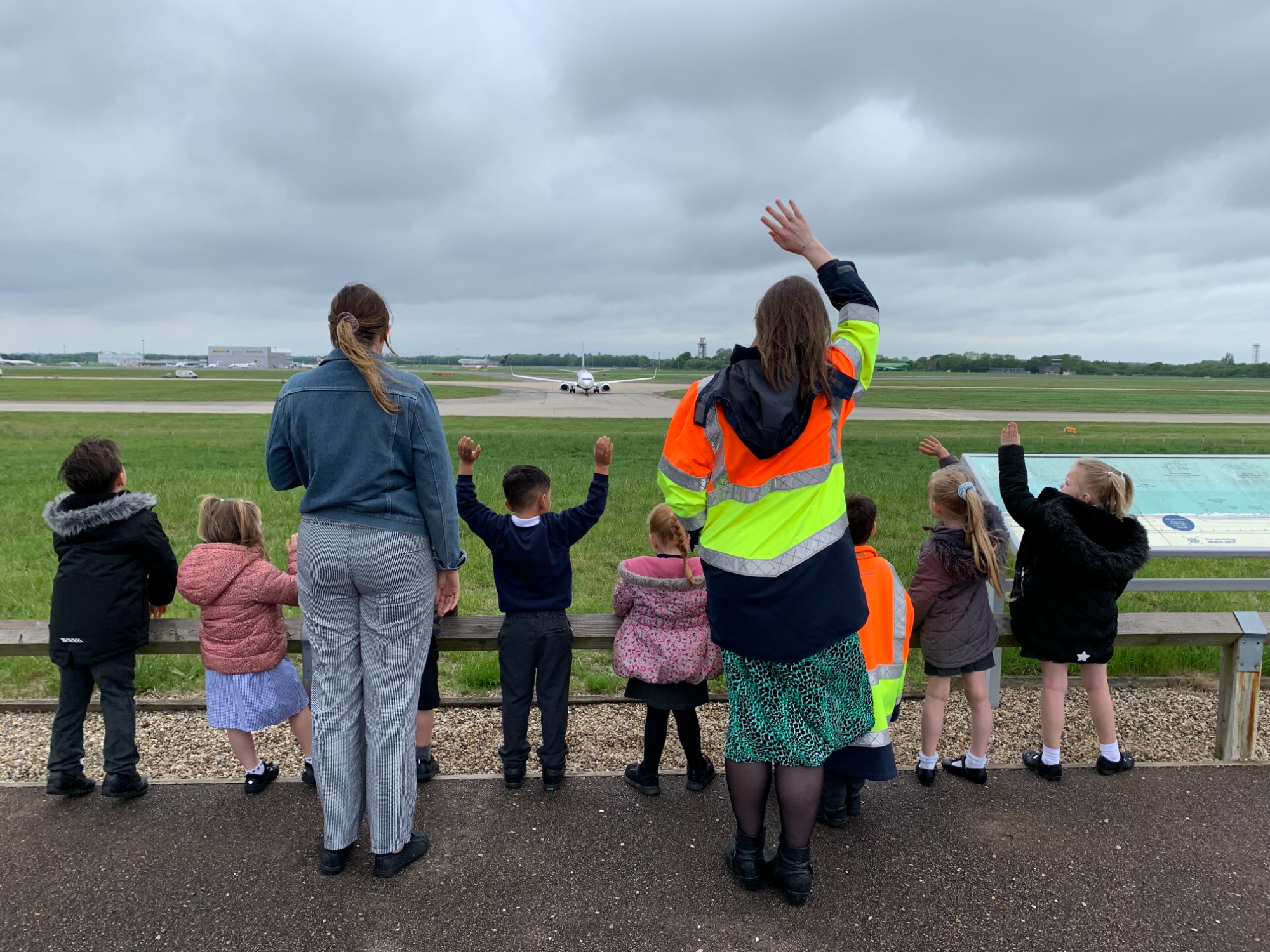 The children were invited to visit the Viewing Platform, where they saw jet planes departing and arriving to and from a host of destinations including Italy, Spain, Germany and Poland.
Part of our day was spent learning about the different jobs people do at the airport - from Runway Rangers to Pilots and Police, and the children enjoyed dressing up in different uniforms to try out a variety of roles.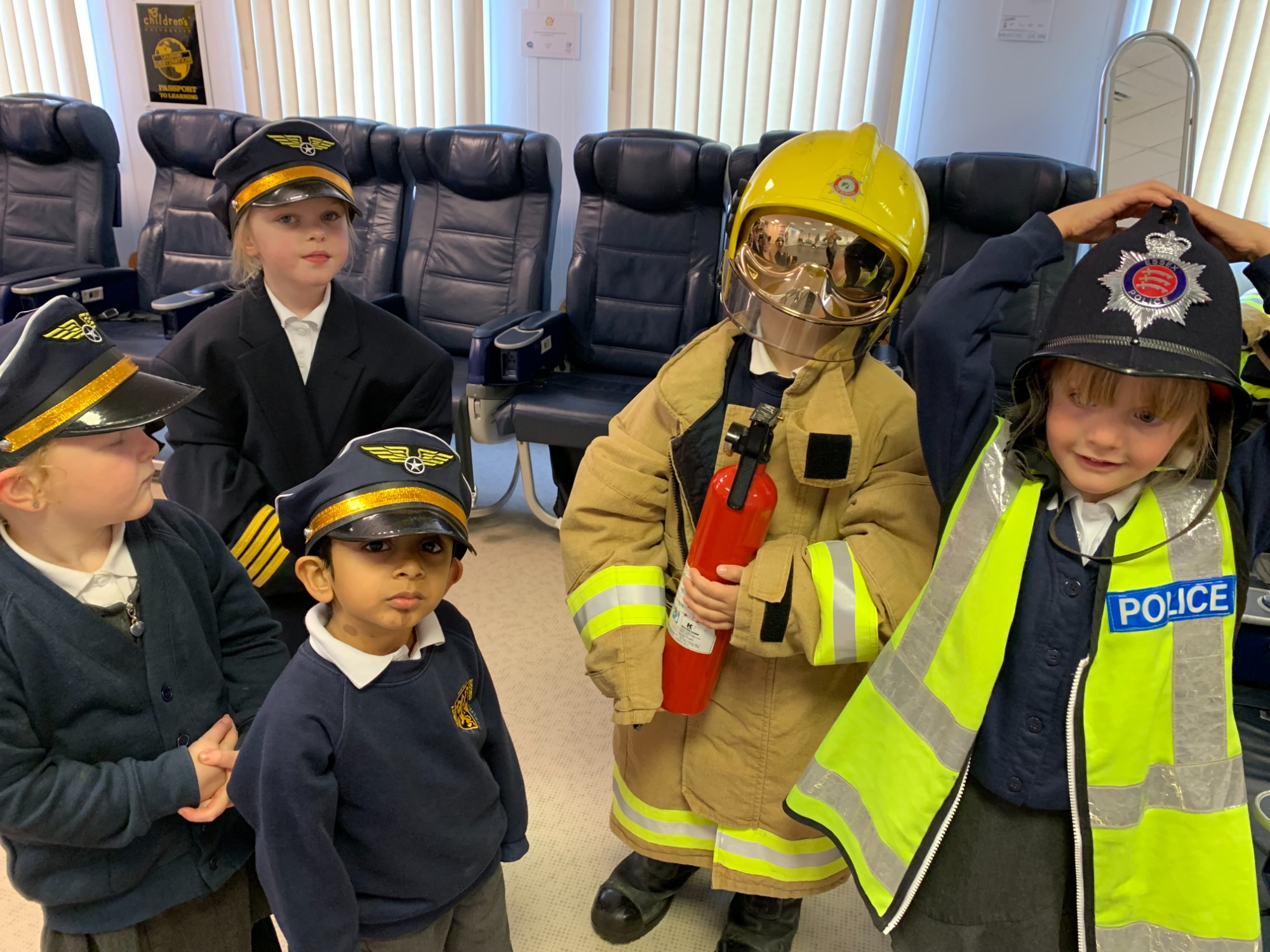 We also had the opportunity to be scientists and experiment with forces.
The pupils made paper planes to test on the 'runway', build bridges using push forces and learned about how speed and air causes lift!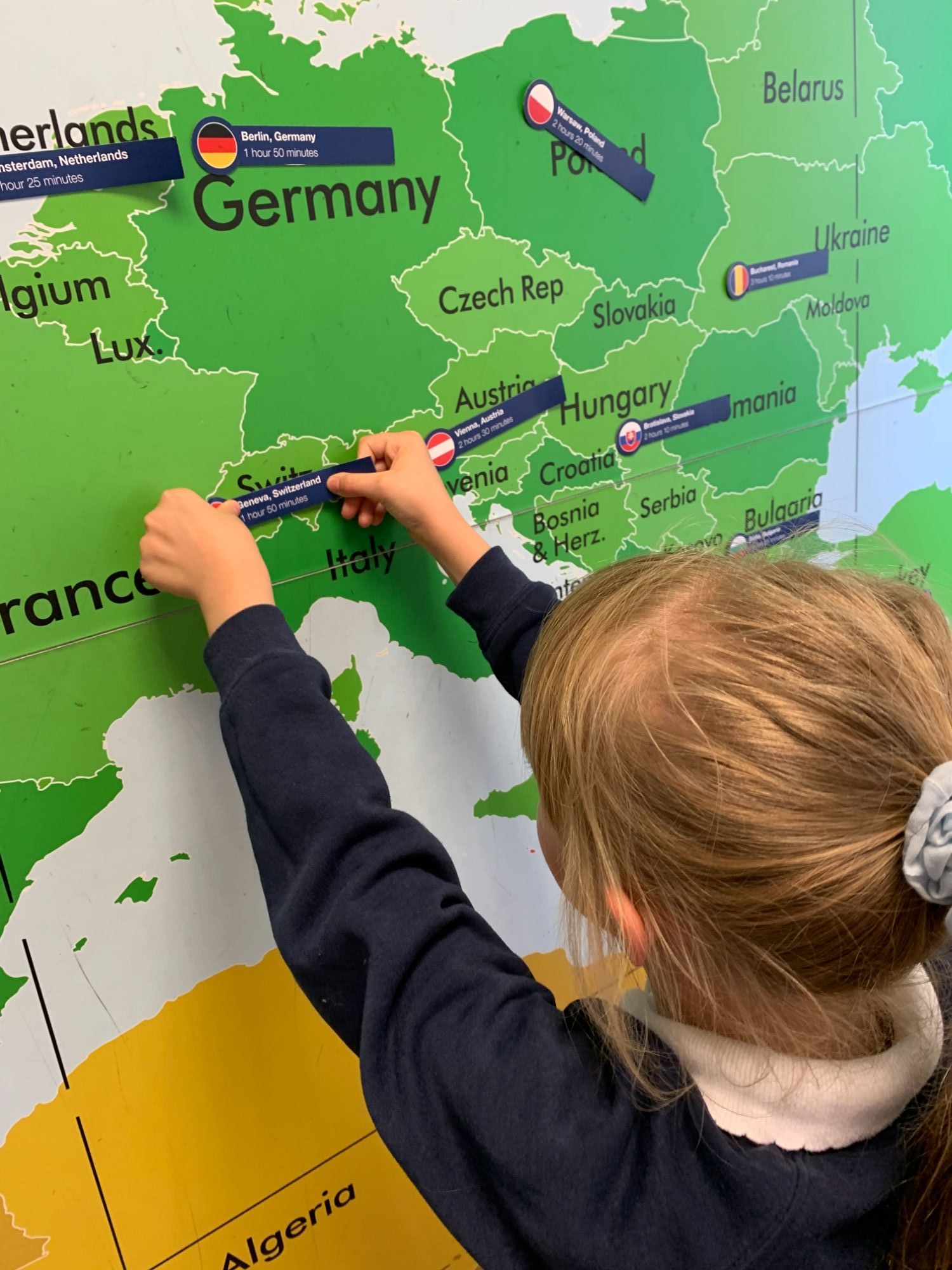 Finally, we became geographers and plotted the different countries and cities planes fly to and from on an interactive world map.
We are very grateful to Alex and the team at Stansted for a truly uplifting school trip!